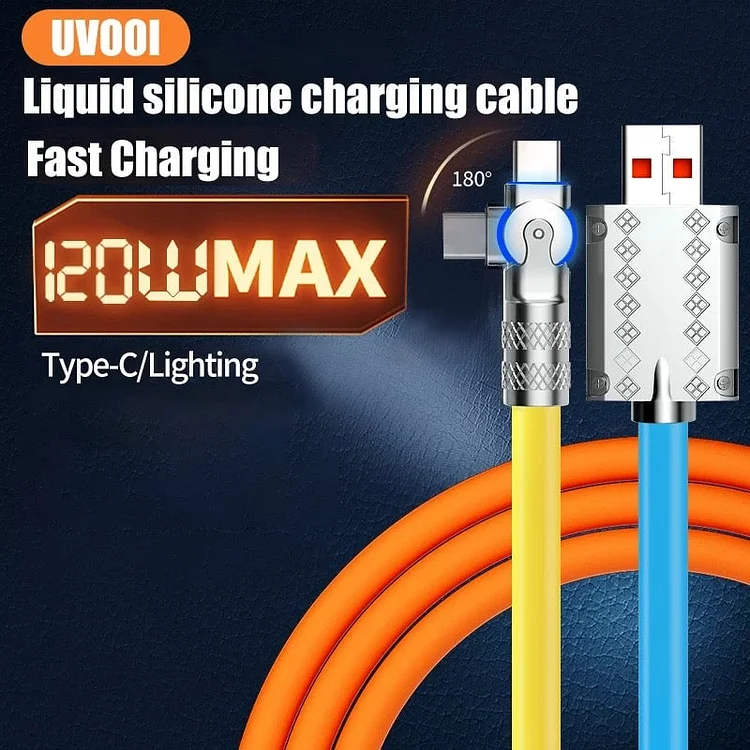 We've heard the voice from you, and now we are offering a high-performance cable that is able to do charging while gaming smoothly.

Unique 180 Rotating design: hassle-free gaming while enable fast-charging.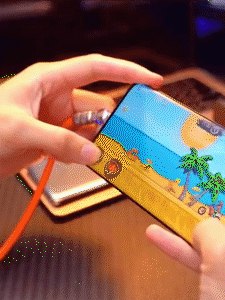 [UPGRADED 180 DEGREE ROTATION DESIGN] USB charging cable comes with an innovative 90 degrees L to 180 degree design. It's more convenient and comfortable for playing games, watching videos, reading e-books on the sofa or bed while you are charging at the same time.
[120W FAST CHARGE & HIGH SPEED DATA TRANSFER] Supports fast charging iphone to Type c for laptop, and data transfer speeds up to 480Mbps.
[HIGH QUALITY] With braided nylon, which make it have excellent anti-twisting & abrasion-proof property. This Cable can withstand at least 20,000 cycles of 180 degree bend test. Ideal for your heavy daily use.
[PERFECT COMPATIBILITY] USB cable compatible with almost Type-C/Iphone devices including tablets, phones and laptops.


Specification:

Material: Zinc alloy soft silicone

Function: Device charging; Data transfer; Mobile game; Videos

Power: 120 (Max)

Length: 1 m; 1.5 m
NOTE: To achieve the effect of fast charging, it needs to be used together with the fast charging adapter, and your device must support fast charging