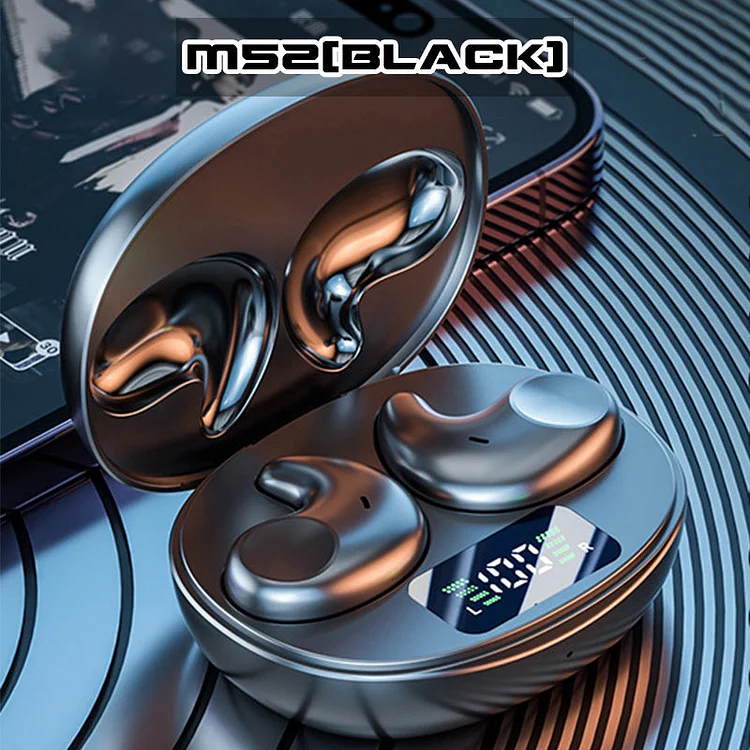 Gift Choice--Mini Bluetooth Earbuds for Sleep - Enjoy Peaceful Nights and Wake Up Refreshed
The Perfect Present for Every Occasion! Whether it's a birthday, anniversary, or special event, our product is a thoughtful and versatile gift option that will delight your loved ones.
Experience the perfect solution for uninterrupted sleep with our Mini Bluetooth Earbuds for Sleep. Designed with your comfort and relaxation in mind, this ultra-compact headset allows you to enjoy your favorite music, audiobooks, or guided meditations while drifting off into a peaceful slumber. Say goodbye to the discomfort of traditional headphones and embrace a restful night's sleep like never before.
FEATURES
ULTRA-MINI DESIGN: This Bluetooth headset is incredibly compact and lightweight, designed to be comfortably worn while sleeping, bionic curved design, no pressure to sleep on your side.
NON-DESTRUCTIVE SOUND QUALITY: Equipped with high-performance composite diaphragm, enhance the performance of low-frequency sound quality, sound quality is clearer and brighter, showing the sound of small details.
HIGH-SPEED BLUETOOTH CONNECTION: High-speed Bluetooth chip, easy to connect in seconds after power on, stable and no lag. Let you get rid of the trouble of tangled wires and cords.
LONG BATTERY LIFE: Enjoy hours of uninterrupted sleep with the extended battery life, ensuring your headset remains powered throughout the night.Single listening time is approximately 6 hours, total listening time is approximately 58 hours with the charging compartment, which recharges the headphones approximately 4 times.
NOISE ISOLATION: The snug fit and noise-isolating design allow you to focus on your chosen audio while blocking out external disturbances.\
INTELLIGENT POWER DISPLAY: Intelligent three true digital display, headset battery and charging compartment power real-time display, to avoid the embarrassment of going out and forgetting to charge.
SPECIFICATION
Type: Mini Bluetooth Earbuds for Sleep
Bluetooth Version:High-speed Bluetooth 5.3
Battery Life: 4-6 hours
PACKAGE INCLUDES
1*Gift Choice--Mini Bluetooth Earbuds for Sleep
NOTES
 Please charge the headset fully before first use to maximize battery performance.
Ensure that the headset is securely in place to prevent it from falling out during sleep.